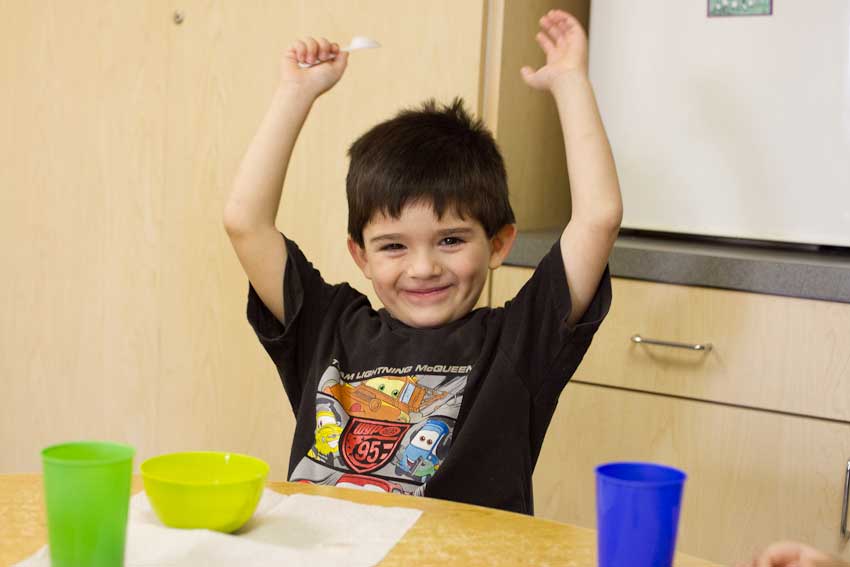 Buonora Child Development Center has been proudly serving the community since 1988, offering structured high quality programs to meet the varying needs of children 0-10 years of age, and their families.  Starting in 1996, we began working with the North Los Angeles Regional Center, providing programs for children with special needs.  Due to the rise in the number of children affected by Autism (currently 1 in every 150 children, in the United States), there is a rising need for programs that address the needs of children who fall within the Autism Spectrum.  Therefore, we have developed exceptional programs that are highly effective in working with this population of children and their families.
Behavior Intervention/Socialization Class
Behavior Intervention Specialists will implement strategies that support children with behavioral disabilities to develop self-management, staying on task and social skills.  Through play, we will address turn-taking, role of choice, social initiations and responsiveness to cues and work to reduce the frequency of tantrums, aggression, running off, etc.  These classes will aim to enhance a child's motivation, engagement and communication through activities that enhance expressive, functional and social language.  This class has a 2:1 child:teacher ratio and is supported by a Speech Therapist once per month.  There are two classes for the following age groups: 1) Ages 3 to 5 years   2) Ages 6 to 10 years.
When children can't interpret the information that comes through their senses, it is usually related to some form of sensory deficit. Children who are affected can greatly benefit from participation in a program that incorporates many sensory experiences.  Our goal is to provide children with organized play that will include a variety of activities to enhance their ability to regulate themselves and increase their ability to become more connected with their sense of balance and position and movement of their bodies. Our swimming pool offers a perfect arena for this.